OPEN again 7 days a week in Buriram for Oil Massage.  The Buriram Massage Studio is heated as well as air-conditioned. You could pay way more at other massage parlors in Buriram for an oil massage than what is the current January 2022 fee at Buriram Oil Massage. No idle chit-chat during your 60 minute massage sessions at this new massage studio located in Buriram. 300 baht for one-hour odorless oil massage | 400 baht 60 minutes Coconut oil massage | 400 baht for Aroma Massage | 500 Baht for full body massage. Not "body to body" massage. Relaxing 200 baht Foot Massage is also offered in January 2022. Full Body Massage includes full torso | neck | shoulders | feet. 400 baht is the fee for the NURU oil massage at Buriram Massage. The Buriram version, not the Pattaya special massage.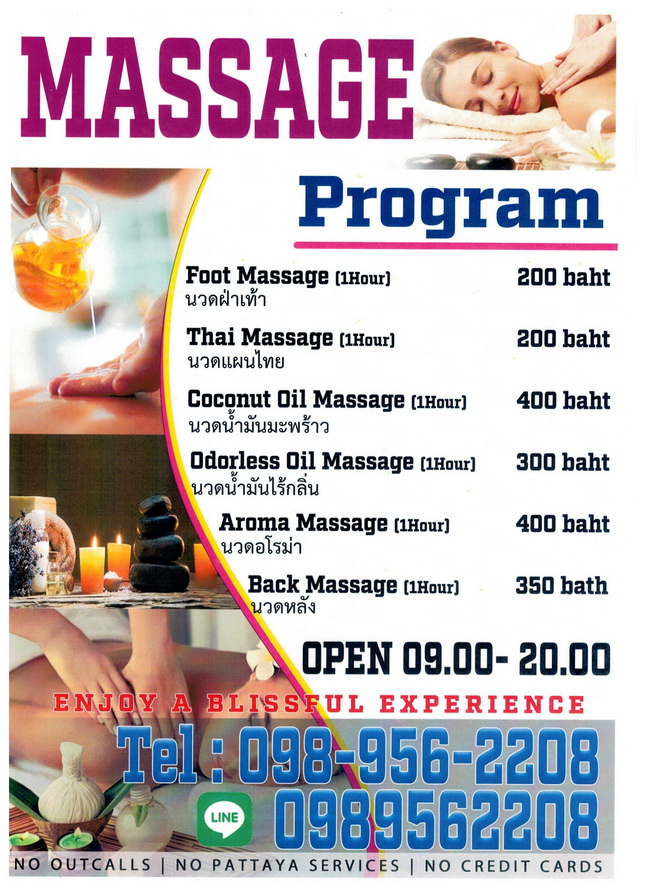 No "Double Pricing". Same Price Thai and Foreigner.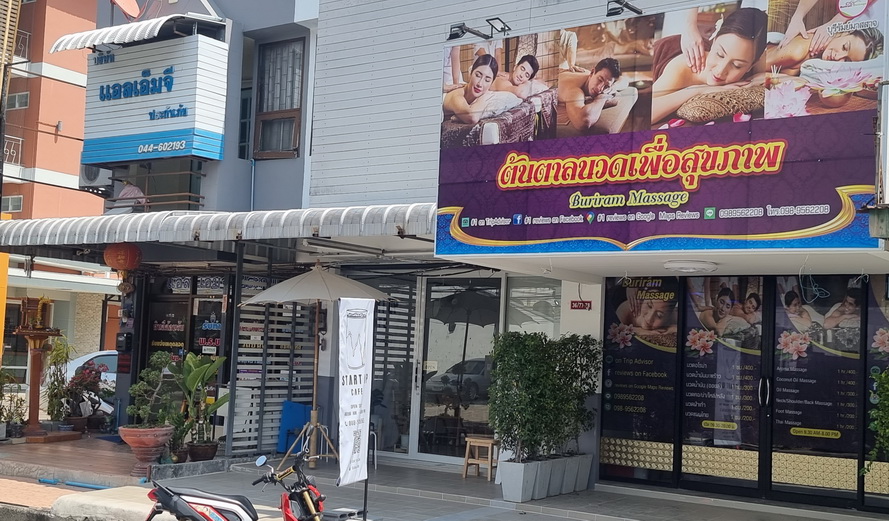 New Location is next door to Start Up Cafe and very close to the La Viva Hotel.  Full body at Buriram Massage includes Neck Massage | Shoulder Massage | Nuru Oil Massage | Foot Massage | Back Massage | Leg Massage | Gluteal muscle massage.  No "extras" offered or provided. Warm Shower with fluffy clean smelling towels for before your Buriram Oil Massage and after the massage services. Tipping is always appreciated by Miss Pennapa. You will find the cheapest massages in Buriram across from the Buriram Government Hospital. You can find talented blind male massage technicians for 200 baht across from the Buriram Government Hospital. You can see 600 baht per hour massage fees plus tip, charged near Buriram SCG HomeMart. Miss Pennapa charges very reasonable fees, but is NOT the cheapest massage in Buriram.  300 baht for the best oil massage in Buriram.  400 baht for Nuru Oil Massage. Tipping is appreciated at Buriram Massage Parlor.