In Buriram, Thailand the raised oil massage table includes a comfortable pillow and two large soft shower towels at Buriram Oil Massage.  Open again 7 days a week for professional massages in September 2021.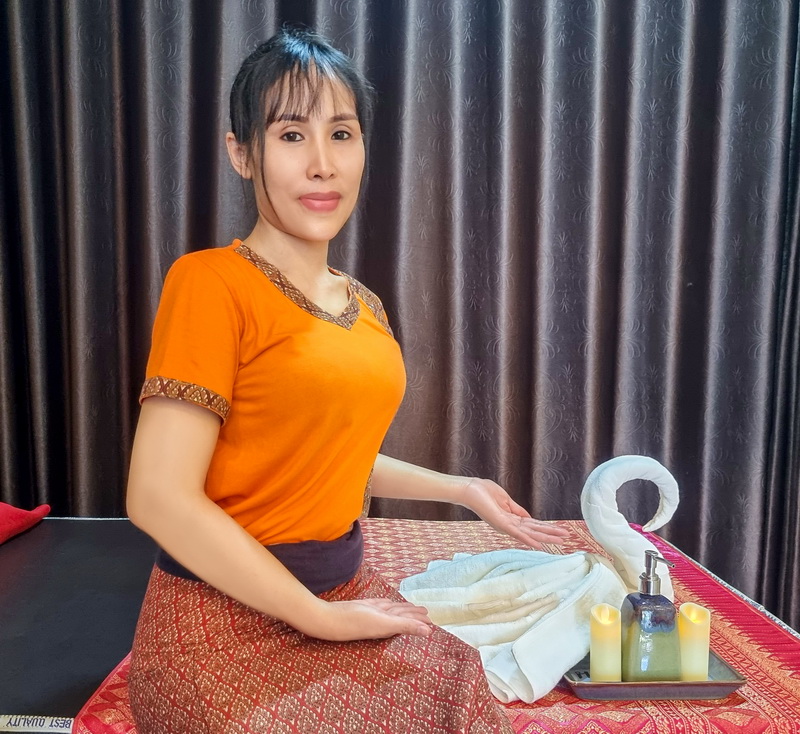 Behind the curtains inside Buriram Massage Studio there are two raised massage tables with fresh linens changed after each client. There are curtains for privacy on the front door and next to each raised massage table inside Buriram Massage. Only one individual client at a time to enjoy a relaxing private massage session at Buriram Massage. It is your choice of a traditional Thai Massage | Sports Balm Massage | Coconut Oil Massage | odorless oil massage | Nuru Oil Massage | Swedish deep tissue massage given by Miss Pennapa. Enjoy soft lighting, your choice of music, and zero personal questions at Buriram Massage. The wooden tables are built to hold even husky clients who have enjoyed a hot shower prior to the massage and after the massage in Buriram.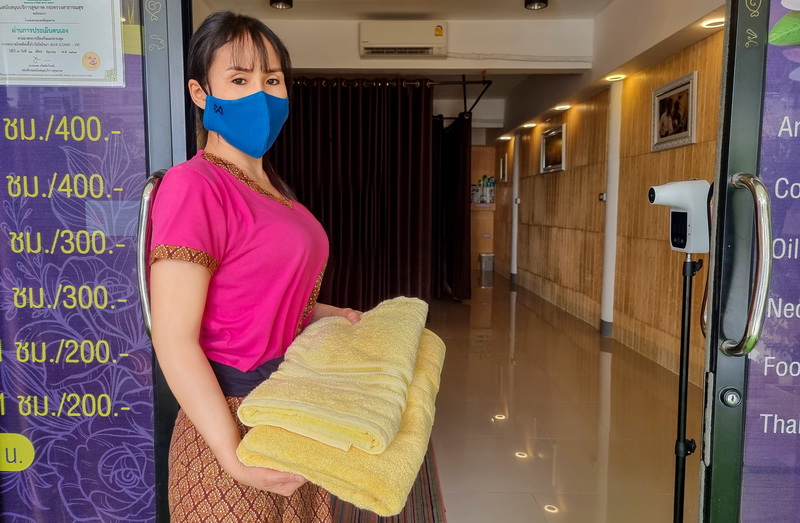 Two large fluffy towels are provided for each massage. Odorless massage oil is provided or you may elect for coconut oil massage in Buriram. You may also request NURU Oil Massage for 400 baht in September 2021 at Buriram Massage Parlor. Prices of the massages are clearly posted at the front entrance of Buriram Massage. Same price for Thai citizens or foreign guests to Thailand. No need to show your pink Thai ID for a discount at Buriram Massage. No credit cards, please. No line pay. Cash preferred for payment of massage sessions and tips in Buriram Massage Studio.  Prices posted on the door of Buriram Massage.