Welcome to Buriram Oil Massage.
OPEN again. Open Sunday to Saturday
Women & Men welcome to enjoy a massage. 1 at a time
Open Sun to Wed Jan 16 | 17 | 18 | 19 from 9:30am to 8pm
Happy I am vaccinated with 2  shots & a booster vaccine shot
Open daily 9:30am to 8pm.  Ending 60 minute massage session Begins at 7:30pm  
Miss Pennapa OPEN for massages on January 16, 2022
You may book in advance OR Walk-In customers are welcome.  Women & Men customers are welcome
She is looking for an extraordinary 2nd woman.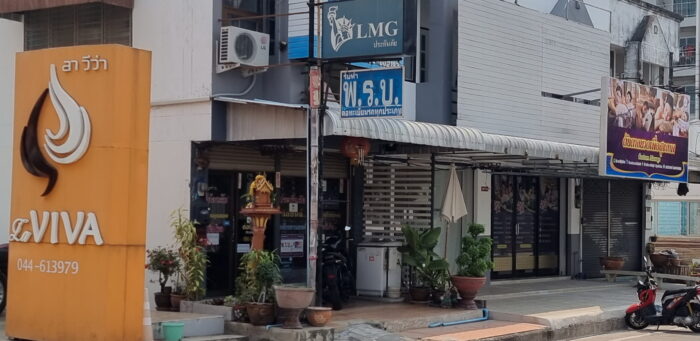 Please come for a healthy enjoyable relaxing private massage in an airconditioned new massage studio which also has a shower water heater
Please sms 098 958 2208 to reserve.
Or line message   0989582208
you may contact via Facebook
Are Walk ins welcome?
Walk in massage clients are welcome, but you may also reserve in advance. Full Body Oil Massage are popular. Miss Pennapa is Happy the travel restrictions are Ending for Buriram Massage clients. You can be assured of the Best Massage In Buriram with Miss Pennapa. Nuru Oil Massage now 400 baht in Buriram Massage Parlor.  Not Pattaya-style body to body Nuru Massage. Please do not ask. Polite customers enjoy blissful massages with a beautiful female masseuse in Buriram.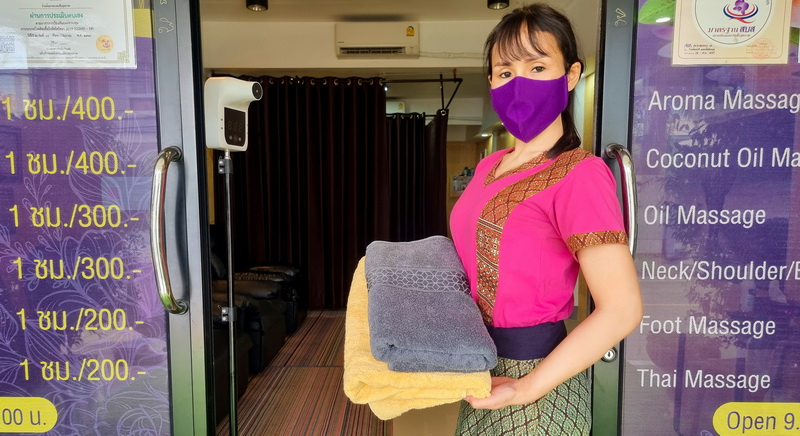 Buriram Massage has been serving women and men 7 days most weeks since October 2015. Starting April 5th 2021 Miss Pennapa relocated Buriram Massage to a nicer studio near the La Viva Hotel. This new location allows for a great experience.  The shower and changing room facilities are superior.  Thai Massage | Full Body Oil Massage | Back Massage | Coconut Oil Massage | Tiger Balm Gel Massage | Nuru Massage | Sports Massage are highly rated at Buriram Massage. Now officially open in January 2022, the hours for massage are 9:30am to 8:00pm. You will be able to send a message via Facebook, or "line app" or the telephone. If you show up in person, and if Miss Penapa has a client,  there is a signboard at the front door listing the next available time for a massage. No photos ever of clients. A hot shower before and after massage is available inside Buriram Massage Studio.  Bonus Free Gift Bag handed to clients at the end of the massage by Miss Pennapa. Be Happy and enjoy a coffee next door at the Start Up Cafe if the masseuse is at the ending of an oil massage session.