Buriram Full Body Oil Massage provided in a private massage parlor room by a polite slender Female Masseuse in Buriram. Relieve Pain and direct her attention to trouble spots including sore muscles | leg cramps | sore backs. Open again 6 days a week in October 2023. Full Body Massage in 2023 is worthwhile.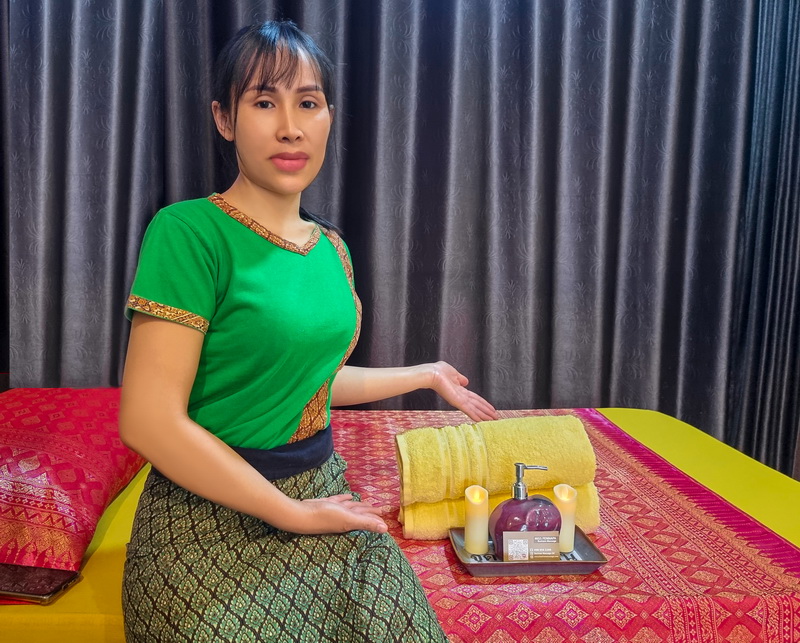 A full body massage given by Miss Pennapa will include a scalp massage | neck massage | shoulder massage | foot massage and back massage.  Nuru Oil Massage is now available at Buriram Massage for 450 baht. You enjoy a hot shower before and after this full body massage in a private Buriram Massage Studio. No extras and this is not a "body to body" massage which is on offer at several OTHER massage parlours in Buriram.  Miss Pennapa provides only legitimate physical therapy and does not provide Pattaya massage services. You really get a 60 minute massage session, UNLIKE so many other Buriram Massage shops which you only get 30 minutes for 500 baht. Miss Pennapa does NOT rush the massage session. Come for a blissful massage that will be a mini holiday for 60 minutes.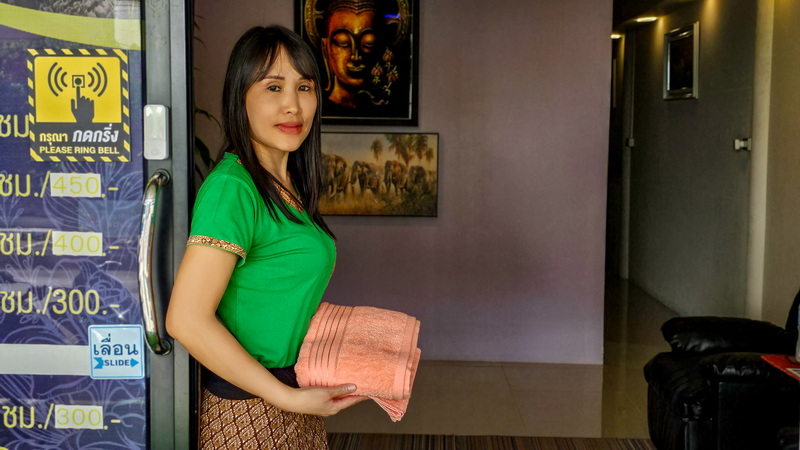 You can pay significantly more baht for the full-service body-to-body massages at the Tepnakorn Hotel or several three-story massage parlors in Buriram. Miss Pennapa is happy to give you a complimentary gift bag at the ending of your Oil Massage | Coconut Oil Massage | Odorless oil massage in her Buriram Massage parlor.  Read the reviews on google maps for Buriram Massage Oil.  Watch the videos on Youtube of BURIRAM MASSAGE.  No photos are ever taken of customers inside Buriram Massage. Your comfort and privacy are #1 with Miss Pennapa. Come & enjoy a blissful massage in Buriram Thailand.